Best Air Powered Vacuum Lifts in Mexico
We provide the Best Air-driven Lifts in Mexico, built with armored glass, aeronautical aluminum, and galvanized steel. It features a sleek design, European safety standards, and zero impact on your Mexican house. Our home elevators consume less energy than household appliances, require 90% less maintenance than their alternatives, and require only a small space to install.
Affordable Luxury







Nibav Home Elevator Models
Our residential lift design has enough space for two people and can reach up to four levels, including the ground floor; our configuration alternatives are: integrated (Power on Top) or separate (Split Remote Power).
You can choose the door opening orientation, and you can even have a double exit per floor as an alternative.
The standard colors of our people lifts are pure white and cream; you can also choose from our customized range of colors, including silver grey, pebble grey, terracotta, black, and gold.
Australian technology, European components, and world-class industrial efficiency in our South East Asian factories are the combinations that allow us to offer the Best Home Elevators in Mexico at an affordable elevator price.
Best of all worlds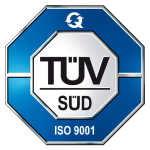 TÜV SÜD Certified
Nibav lifts are certified in line with the safety standards of TÜV SÜD Group – a German organization that validates the safety standards to ensure the protection of humans, material assets, and the environment against uncertainties.
Nibav Lifts Mexico has been bestowed with this certificate for meeting the safety standards listed in the Council Directive 2006/42/EC, ensuring that our products guarantee the principal protective requirements of the directive.